Easy Narrow Hem
Added Aug 29, 2013
by melodym
Iowa City , Iowa...

Step 1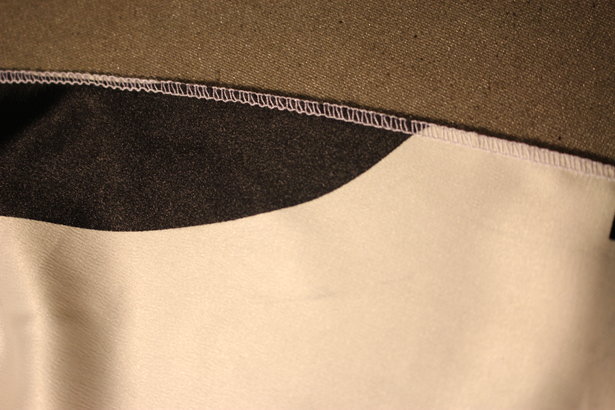 Serge/overlock the raw edge to be hemmed.
Depending on the hem allowance you may want to calculate the amount of the hem allowance that you serge/overlock off.
Example: A common narrow hem is two 1/4" (0.635 cm) folds; if your hem allowance is 1 1/4" (3.175 cm) you would want to serge/overlock off 3/4" (1.905 cm).
I like to set my serger/overlock at its most narrow stitching width and using only three threads. Thus producing the narrowest of narrow hems.
0 Comments