Draft a bodice with sweetheart neckline
Added Mar 13, 2011
by lizah
Kalmar, Sweden

Step 5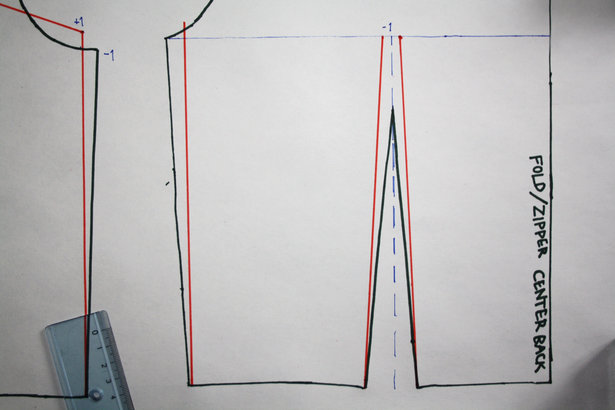 And then we take the back.
Make a support line straight over the bodice from underneath the armhole and another one straight through the dart.
Measure 1 cm in and 1 cm up from the support line in the side. Draw a line to the waist and make sure that it has the same lenght as the side line on the front.
Measure 0,5 cm on each side of the line you made through the dart and draw lines to the bottom of the dart. This is now the new dart.
0 Comments