Collar Necklace DIY
Added Jun 13, 2012
By burdastyle
New York, New Yo...

Step 6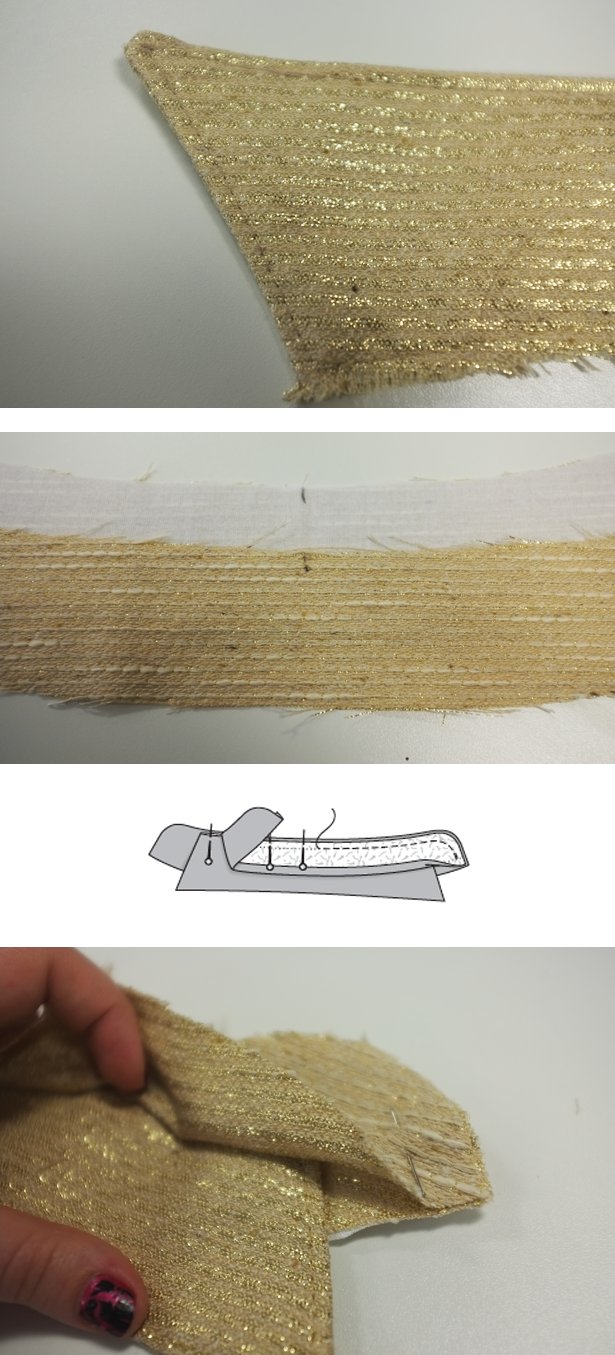 Turn the top collar to the right side and press. Use your scissors or a pointer to press into the points of the collar. Top stitch around the top collar approximately 1/8" from edge, pivoting at the corners.
Mark the center backs of the top collar and both collar stand pieces.
Lay the interfaced collar stand right side and place the top collar on top of it, matching center back points. Make sure that the interfaced side of the top collar is face down. Now place the other collar stand piece on top of the top collar (the top collar is now sandwiched between the two collar stand pieces). Stitch around the outer edges of the collar stand making sure to stitch through the top collar as well.
0 Comments