Beribboned Army Jacket
Added Dec 8, 2010
by JennyFong
Oakland, Califor...

Step 3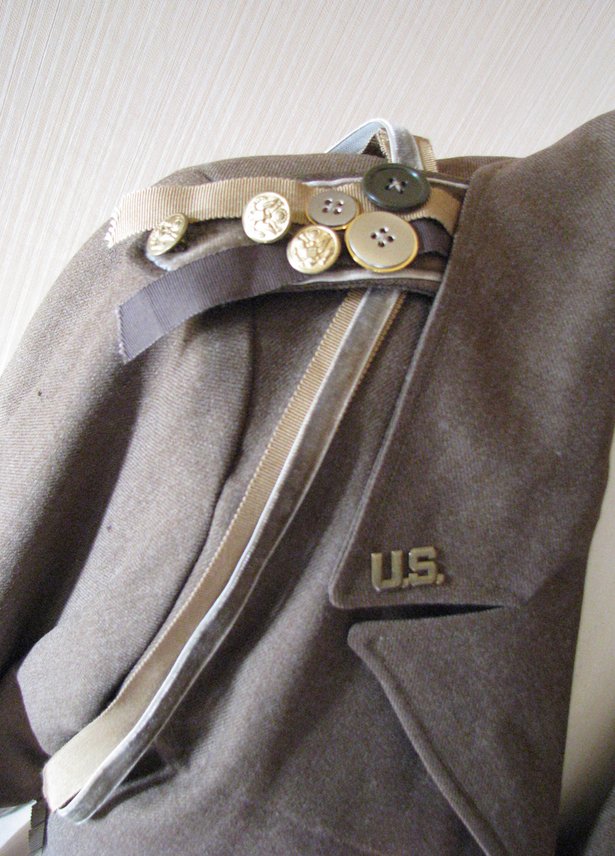 Press the lining around the base of the jacket with 1/2" seam allowance. Close lining by hand stitching.
Now the fun part! Take the Epaulettes you removed in the first step. Position buttons and ribbons on them as you like. Take a photo once you get the positioning you like. Hand sew as many buttons and ribbons as you like to the epaulette.
Hand stitch the epaulettes to the neckline under the collar and at shoulder seam. Add extra ribbon at bottom hem and cuff if you want. Have fun!
0 Comments