Beribboned Army Jacket
Added Dec 8, 2010
by JennyFong
Oakland, Califor...

Step 2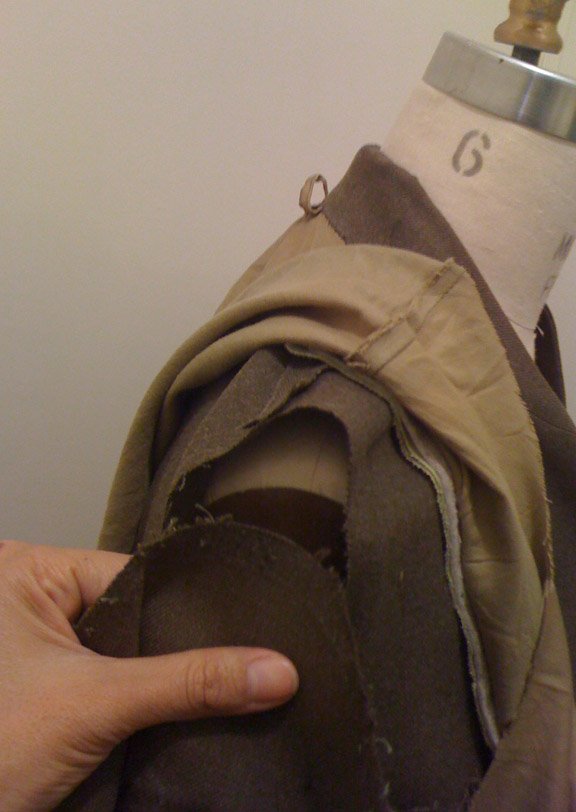 Once you've sewn your side seams back to fit you, turn the jacket inside out and reattach your sleeves by pinning. Carefully try this on to see if it's going to be long enough. Make sure to estimate on the long side. You don't want to go through all this work and end up with sleeves too short!
Sew on the sleeves, press and trim the now too big lining. Press lining around armhole. Attach lining by hand stitch.
I had to do major sleeve surgery with 2 darts on the front of the sleeve. See http://reluxia.com/2010/11/relux001-making-sleeve-surgery/ for full instructions.
Hopefully you won't have to do this!
0 Comments