A diferent finish on the seam
Added Jul 5, 2013
by samantta
Lisboa, Portugal
Step 1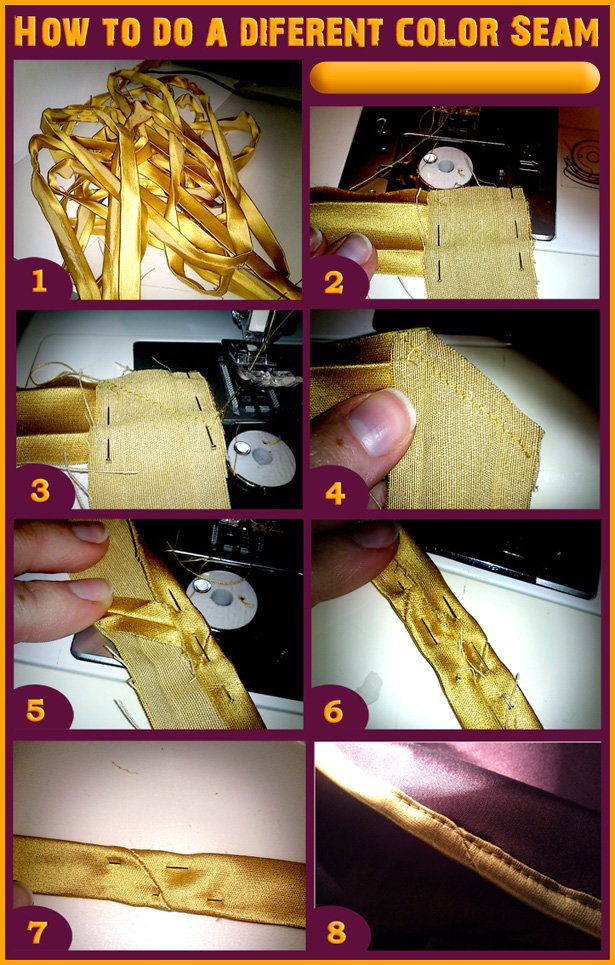 Sometimes we can't find a bias tape with the right color and fabric.
So, we can cut several pieces of fabric with the same width, but the length isn't enough.
1 - Pass the fabric through the bias tape machine and iron the folds;
2 - Secure two points with pins, as shown in the picture;
3 - Sew the fabric diagonally;
4 - Cut the point that was left on the outside;
5 - Fold on of the sides again and secure with pin;
6 - Do the same with the other side;
7 - Turn around and is ready to sew on the final piece;
8 - You can hardly see the seam when finished.
0 Comments