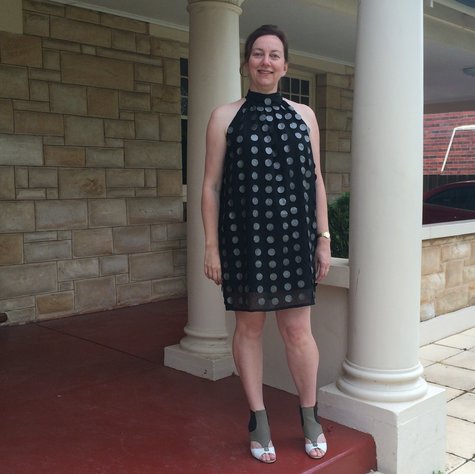 This dress was made for the opening night of an exhibition of french designer fashion from the Collection of the Musee Des Arts Decoratifs, Paris at the Art Gallery of South Australia.
I used an embroidered chiffon with pleather paillettes for this pattern and left the sleeves off ( like the longer wedding dress version : dress 106).
I had lots of fun wearing this dress!
All the technical details are on my blog post http://beurreblanc.wordpress.com/2014/10/28/art-gallery-frock/