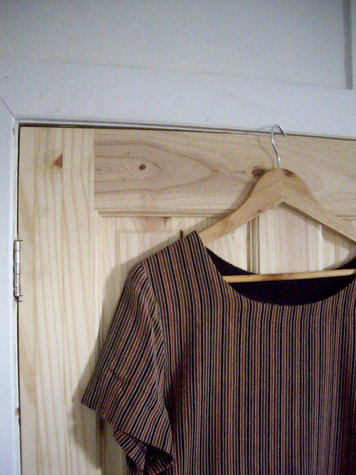 un-used ikea mat turned into a dress.
made a few rookie mistakes here! inseam pockets gape and you can spot the black pocketing fabric when it is worn.
was laughing while cutting the hem and cut through two layers, so i had to make the dress shorter. doh.
forget to lessen the presser foot bite down on my industrial and the loose weave stretched from the feed dogs.
used a herringbone stitch on the facing after the understitching didn't hold the facing flat enough…looks crappy.