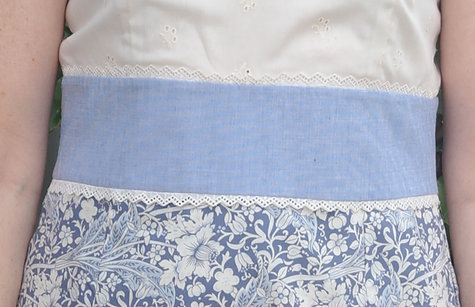 This another version of Simplicity project runway 2473.
Again I used bits and pieces from my stash.
The bodice is a remnant of broderie- anglaise form my stash. It was rather thin so I used two layers.
The waistband is a tiny remnant of chambray cotton fabric. I also edged this with lace from my stash.
The skirt part is some narrow sheeting off-cut from our Actil sheet factory(now demolished). The skirt is 6 narrow pieces so that worked out well.
Thanks to my favourite uncle for taking the pictures.