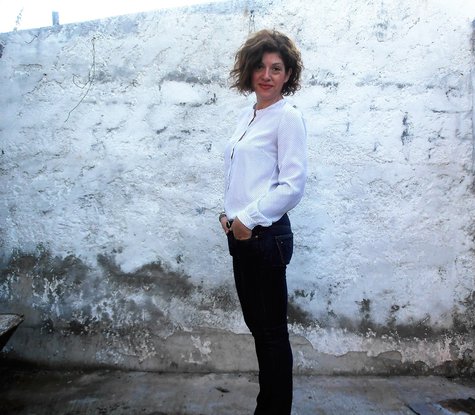 Two Blouses that I really love, they are really basic and I am wearing them throughout the year.
It's one pattern but different fabrics.
Polka dots: The fabric is light and sheer . It's called Maroquain. It's off white with tiny blue polka dots.
Stripes : The fabric is a cotton poppeline with orange stripes. I showed this project earlier but I have more details now.
The pattern is quite easy and has a good fit. I used the French Seam to finish the raw edges.