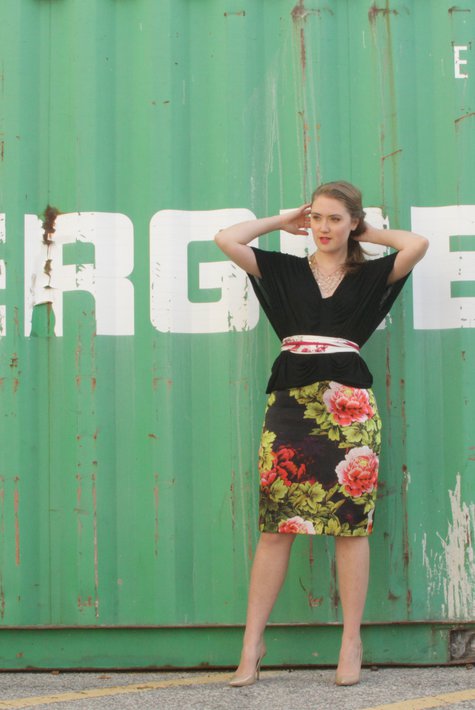 Showing off my new skirt! It`s the same self-drafted skirt pattern that I always use. This time I made it up with this gorgeous floral silk that I bought on vacation in Istanbul. You can see some inspiration pictures "here":http://wardrobedysfunction.blogspot.ca/2014/09/a-canadian-seamstress-in-istanbul.html/
The silk did give me a bit of trouble with the shiftiness. I underlined it with silk organza and cut everything out sandwiched between sheets of tracing paper.
The waistband is made with grosgrain ribbon and waistband stiffening and the hem of the lining is all enclosed within the hem of the outer fabric, both techniques I learned from "Classic Tailoring Techniques: A Construction Guide for Women`s Wear".