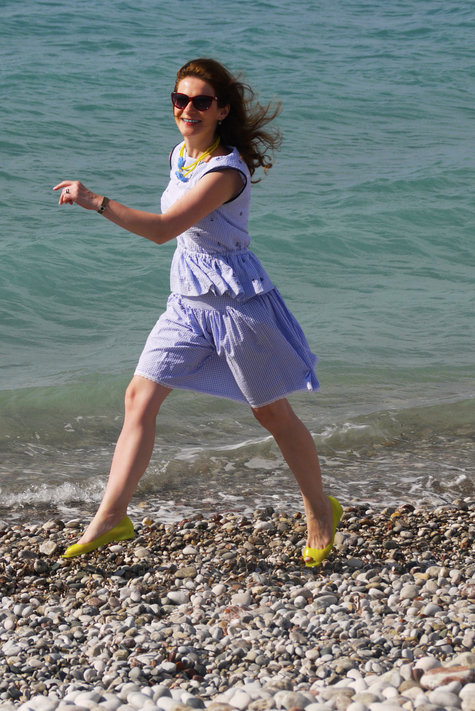 This time, the inspiration was the fabric.
I saw these two seersucker fabrics in John Lewis department store and I had to buy a meter of each!. I have used the blue gingham for the skirt and the stripy, anchor embroidered one for the peplum top.
As anticipated, the fabric was simply not enough to complete the fuller peplum as per the pattern instructions. It is still made up of two pieces and self hemmed, however I had to cut a few corners size-wise.
The skirt features panels, side zip and creased skirt body for volume and comfort.
I cannot praise the fabric and the pattern enough, great for my Rhodes holiday.
The yellow Czech crystals and blue rose necklace is also own creation.
Same for the red corsage.
Photos taken at Ialissos, Rhodos