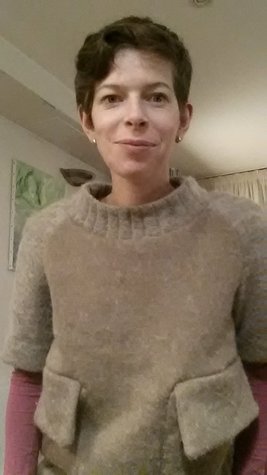 When I saw this dress in the magazine I instantly wanted to make it. I found some cosy double sided wool fabric for this dress. I get lots of nice comments when I wear this :-) I think the neckline is my favorite part of this garment along with the very comfortable pockets.
I have used both sides of the fabric to create a bit of contrast and make the dress look let 'heavy'. The pictures are not really glamorous, but hopefully they give a bit of an impression :-)
I can't find the actual pattern this is based on online. It comes from the 12/2014 Burda magazine: Designer mini Dress 136 by Castelbajac.