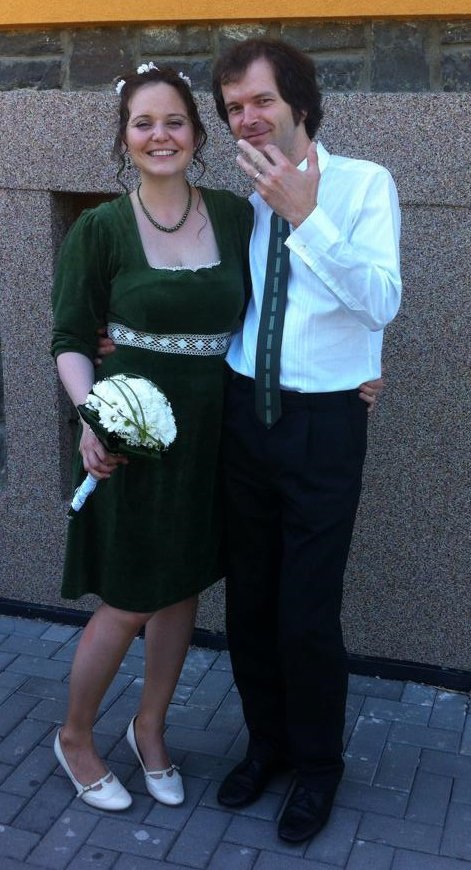 I wanted to make something special for my wedding.
As we already have a one year old child and I am not a fan of big weddings, vintage style and green color was my choice.
As I am quite new in sewing, choice of pattern and fabric was crutial – velvet might be difficult for cutting but very good for sewing and covering mistakes. Danielle #9306 pattern was very good choice… I have not varied it much, only longered the sleeves and made different ending.
In the end everything went quite well. Dress, even though could look even better, made my wedding day very special and I am proud of it!