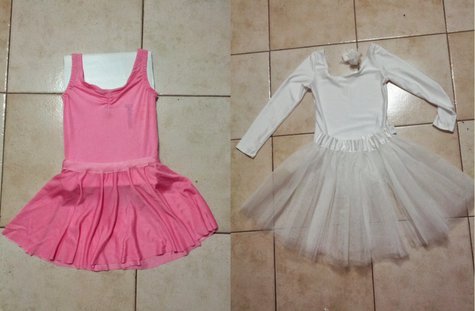 A present for my niece's 4th birthday. She was so excited she wore it all, one on top of the other!
The pink leotard and pink skirt were made using the Ballet basics #1 pattern set from Mountain Ash designs, all in size 5, using a pink lycra I had in my stash.
For the white tutu I used this tutorial: http://starlightmasque.livejournal.com/37115.html?view=446715
I also made a little tutu hair tie.
(The white leotard is store bought).