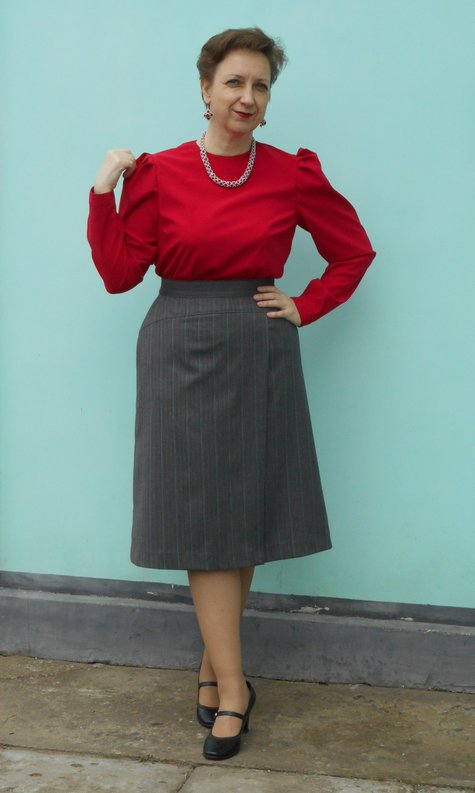 To invent complex construction for red fabric is to waste time because when we sew something red – colour is the main thing to demonstrate :-)) That's why I chose this blouse which I didn't like when saw it in the magazine first time. But when looking for the pattern yet changed my opinion and am very glad with it. Quick, effective and universal blouse is worthy making. I changed the processing of the edges for usual, you can read about that here
The blouse is paired with a couple of old things and with a new skirt, some tips for sewing are here.
I like the skirt but would recommend to make it from better draping fabric than I used.
All the jewelry was made by myself, too.