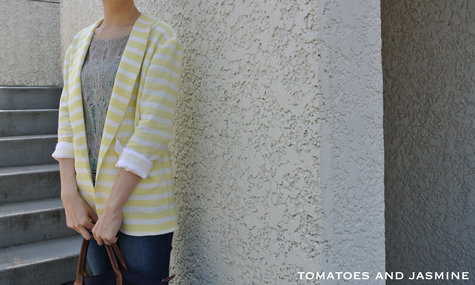 I always wanted to try the Michelle pattern from Republique du Chiffon, and finally came across the perfect fabric (in my eyes) for it! It is a very soft linen and I think it is perfect for the summer!! The pattern was quite simple to understand, and I like its relaxed silhouette.
Thank you for looking:-)
Please visit http://tomatoesandjasmine.wordpress.com for more details and other projects.