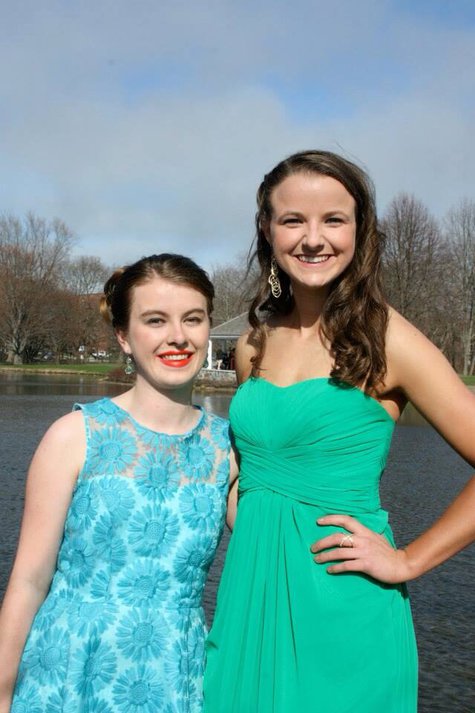 My beautiful friend Gaby's prom dress! Since I started sewing I've been asked if I was going to sew my own prom dress often. Well this year I made my dear friend Gaby's prom dress. We picked out the fabric together and I spent a couple weeks in my room late at night drafting the pattern and sewing the pieces together. But of course, since I'm a busy high school junior studying for AP testing the dress wasn't finished until the night before prom!
But eventually I did finish the final French seam, insert the invisible zipper and drop the dress off at Gaby's home. Gaby wanted an elegant dress with a tea length skirt and high neckline. My design was inspired by Old Hollywood and the fashion of the 50s.
I had a blast sewing her dress, it's my first major project for someone who isn't myself! And Gaby and all my other friends looked stunning!