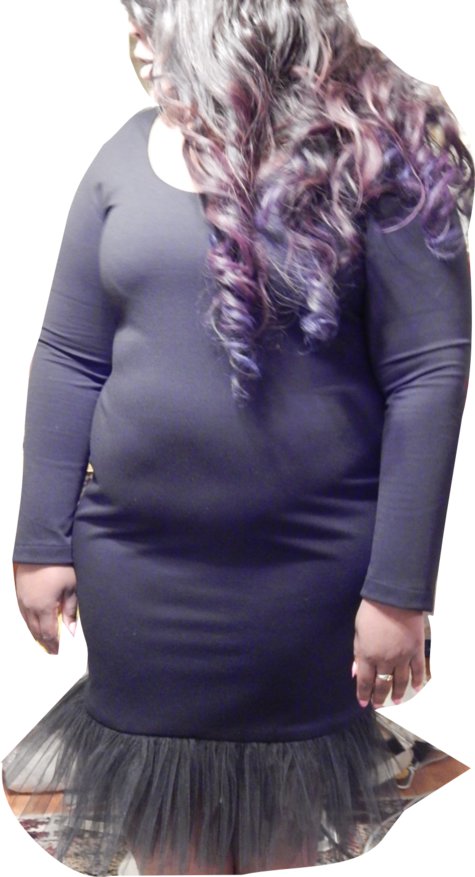 My client requested a copy of a dress she saw on instagram. I drew a sketch of the design to give her a visual idea of how it'd look. I used Inkscape and an croqui template to create the sketch.
The dress features a tulle hem, long sleeves and scoop neckline. It is lined with a stretch poly knit. For a neat finish, I bagged the lining, so that no seam allowances showed, so the dress looks the same inside and out.
I used McCalls M6886 view C, length E
The last photo is my client's final look wearing the dress, celebrating her birthday. She looks fab!