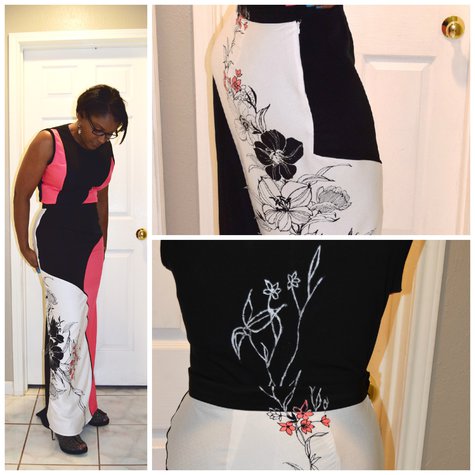 I was invited to participate in a contest of 9 others to use a print of barkcloth fabric as inspiration for a design. The rules were simple, be as creative as you would like.
I decided to showcase the print by showcasing it in a skirt and painting certain areas as relief into other areas as well.
See all the detailed description on my blog… www.sewtofit.com
Thanks so much for the support.