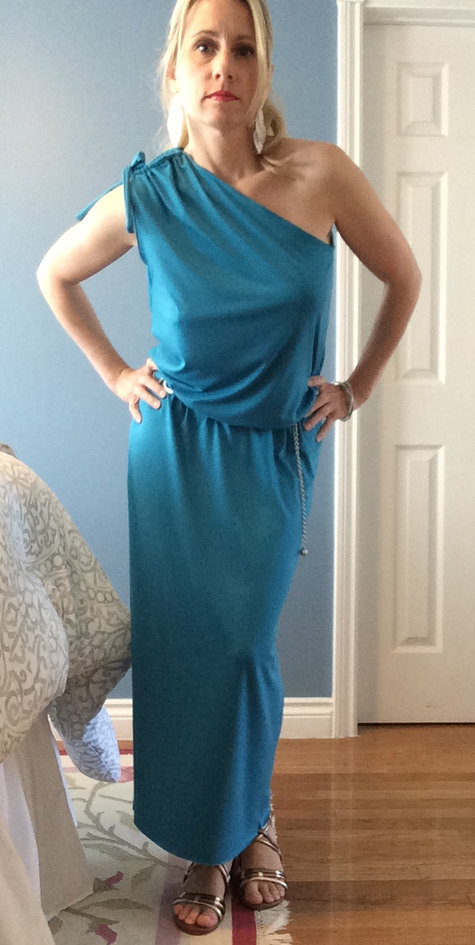 This is pattern One Shoulder Gown 11/2010 #107. Super easy and fast. I will admit this pattern calls for a zipper but I didn't put one in and I prefer it that way. It's easy to slip over my head so I thought, why bother with a zipper.
I've shown it with and without a belt. It's great without a belt if you were to go to the beach but with a belt dresses it up and makes it look so elegant.
I'm a size 2 or 4 in a dress and I used the smallest pattern size and didn't include seam allowances.