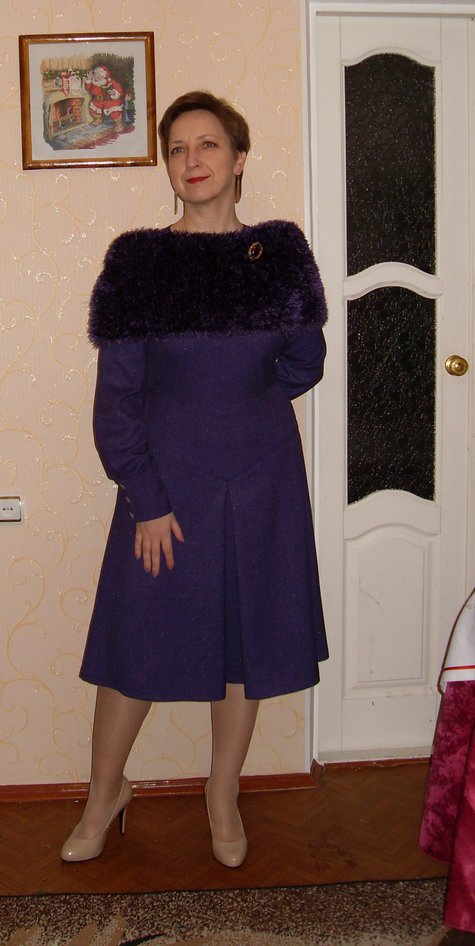 From the first sight this pattern reminded me something from my mum's wardrobe ( or even granny's:-)), that she was wearing when I was small. But generally, I liked the dress and thought that it is quite plain, has a nice silhouette, pure lines and gives chances to wear it with plenty of different accessories and so to use my other skills to represent the project in its best.
I'm glad with the result because the pattern is really pretty universal: it's good both for work with a crocheted collar ( the pattern is here http://www.ravelry.com/patterns/library/fresco-lino-collar-version-a) and for evening with the stole which looks like made from faux fur but I just knitted it.
Some piece of advice. I would recommend at first to join the front and back skirt's yokes separately with their main parts and only then sew the side seams of the skirt because in this case it won't be troublesome to get neccessary fitting for the hips. Even on the picture in the magazine it's seen that side seams as if "inflow" on the main part of the skirt and in this way attract too much attention to the hips ( some of us would prefer avoiding it:-)).