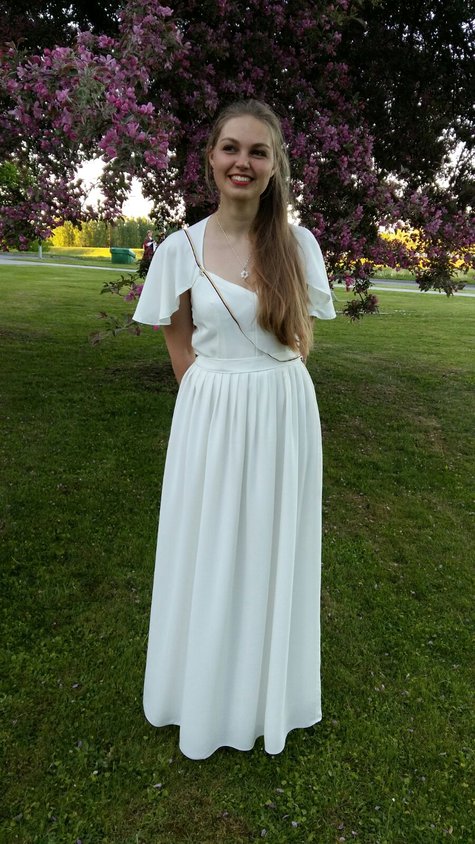 My sister is a member in student corporation and she needed a white gown for a fancy ball this spring. Because white dresses seems to be only wedding dresses, she couldn't find any in clothing stores and I made it exceptionally for her. :)
It is very very hard to work with a white material in home circumstances, but I tried hard and the result is stunning – I loved the result and so did she!
The wing part is easily removable, so my sister can wear the dress with a different look.
And I seriously suggest everyone to make silky skirt linings – feels amazing!