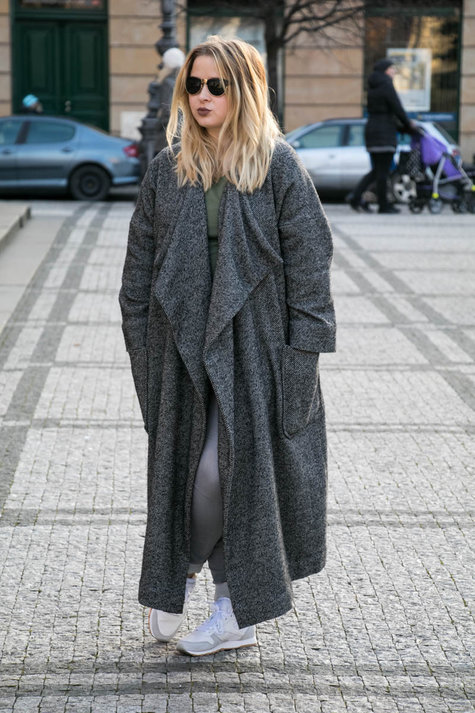 This is my first coat ever so I went with this lovely coat pattern from Burda Easy Fall/Winter 2016.
It has no lining inside, but all the edges are hand sewn with the invisible seam.
I love the length and how it flows. Plus the extra big pockets are amazing and quite useful.
I used wool/polyester blend with a little silver thread in the weaving.
You can find this coat featured on my "blog": http://terezastastna.com/blog/2016/12/6/oversized-coat