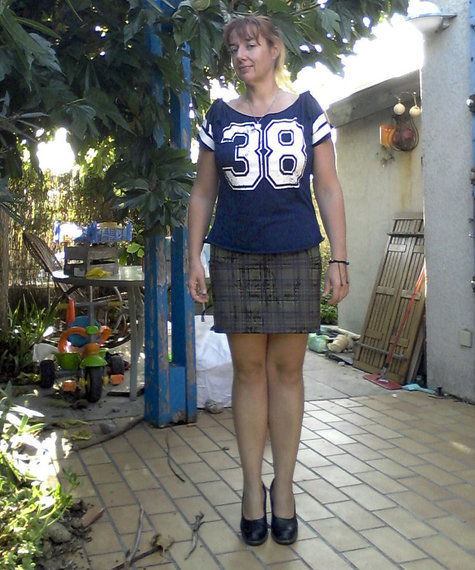 I found this 60 cm coupon of stretch I'd bought and totally forgotten and thought it would do a great pencil skirt for the fall!
I followed elenant 's very easy tutorial once again (I already did that skirt twice: once in black and once it red and black tartan, and after this one I did a fourth in a little green checkered stretch…).
In less than one hour I had this cute pencil skirt… which I tried on once again with my favourite top (this top really goes with everything!!! :-) )!