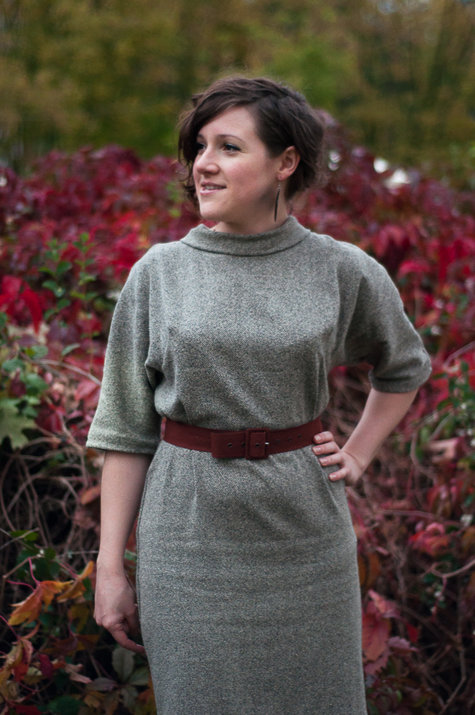 A lovely dress that I made from a vintage German magazine called Neuer Schnitt, issue 8/1963. Love the kimono sleeves and the collar on this one and it's as practical as it gets, perfect for upcoming dreadful, cold days of autumn and winter.
If you want to read a little about how the sewing went, you can find out more on my blog: http://robot-heart.blogspot.com/2014/10/i-made-dress-7.html
Edit: I've just figured out that my project got featured, that is so nice! Thank you! [blushes] I've added another photo so you can better see the collar on this dress.