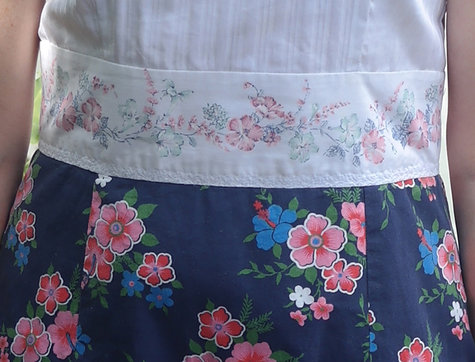 This is a Project Runway pattern 2473 now out of print. I believe it was one of their most popular patterns .
It has a princess seamed bodice, a wide waist band and choices of sleeves, skirt shapes and accessories. It is a fun dress to make.
The bodice part of this dress is from a man's shirt in white self striped fabric.
The waist band is sheeting trim that I purchased a whole roll of for $1 about 25 years ago from the Actil sheet factory which is now non- existent .
The skirt part is tropical print cotton that I paid 69 cents a metre when I was a teenager. I did the sleeve binding on the outside in the same material as the skirt for a contrast.
I like it when a dress can be made with little expense.