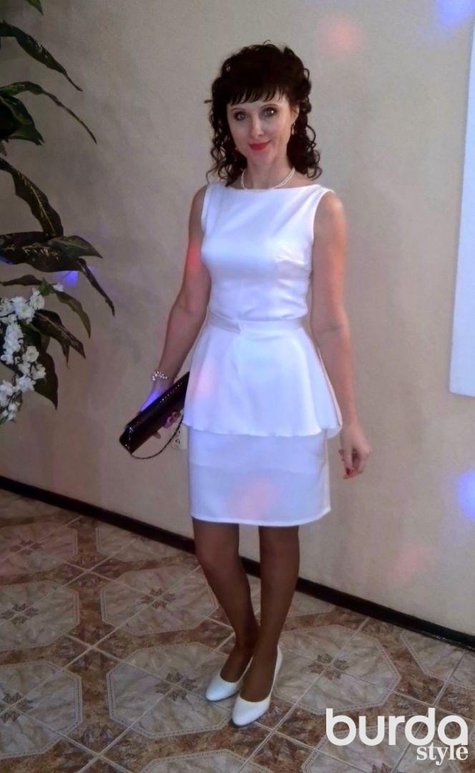 My friend asked me to sew a beautiful evening dress sheath color milkshake. And certainly with the basque. The idea of the dress she found on the Internet, photo attached. The fabric we chose Unicom cotton.
Pattern 129 Burda 6/2012, Basque took from Burda 8/2012 modes. 130. I am not even close can not imagine how to sew a hidden zipper on this dress, if not removable Basque …. Can someone tell me? ….
Basque has made in its own removable. Fastens with a hidden button. Inside seams are hidden under the lace ribbon. To remove any chance that all the details would all just beautiful, even the reverse side. We have two dresses, one just a case, the second decorated Basques. In general, the mood and celebration! On the back of the cut as a small spicy lace and bow decoration with butterfly.
PS, photos, unfortunately, only in that capacity …