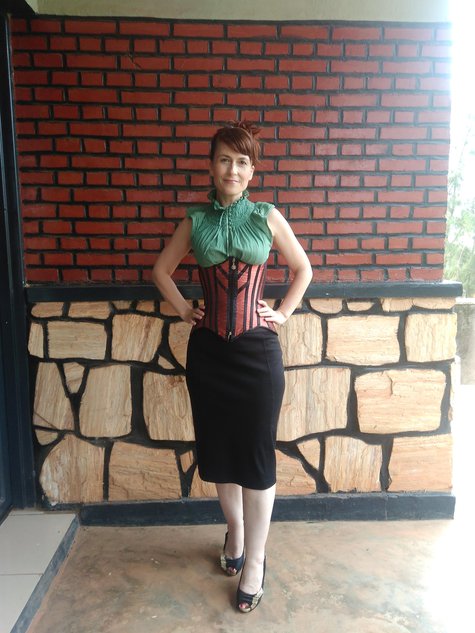 So this is the exact same pattern as the 40s two tone one I did byt Caroline Woolin but I decided to cut away the bust area to make an underbust instead. I left the back high like the original rather than making it lower (there is actually a pattern option to make an underbust but I prefered to keep the back high).
I'd made a toile and took in around the bust line but when I made the final corset the boning really made it a lot tighter. I hadn't left enough seam allowance to try to re-adjust so just cut it away instead when I couldn't get it to look right. I do love the look of this one though.
It is a single layer corset from tulip curtain material – apart from the front and back centre panels that I backed onto a strength layer.
I'd love to try this corset again sometime and make a proper toile next time as I'd still love to achieve that 40s silhouette!