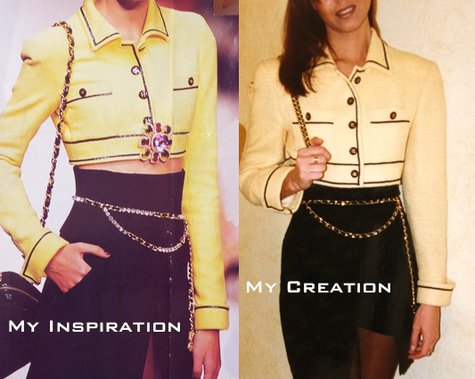 Nostalgic 1996 – My Inspiration: Chanel – My Creation: Burda 1996
In 1996, I participated in a sewing contest from Burda, I was 2nd in my category.
I was so happy, I was 31 years old and I sewed almost my whole live.
This was a confirmation of my abilities ;-) Thanks Aenne Burda.