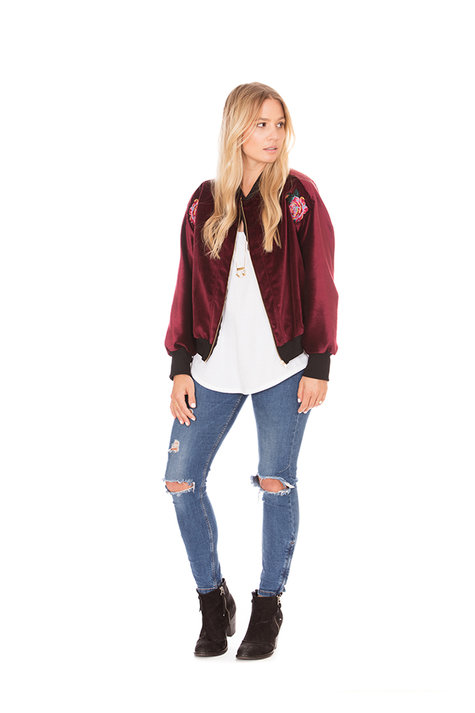 I made this jacket for our lovely Community Manager Ty! When I first asked her what type of garment she wanted me to make for her, she immediately said a bomber jacket and we decided on this jacket sewing pattern. But that pattern did have a collar so I decided to take the collar piece from our plaid bomber jacket pattern.
She went with this luxurious maroon velvet and it looked so stunning in the end! I love the gold metal zipper and how it compliments the embroidery on the sides.
Read more about Ty's maroon bomber jacket in this post here!