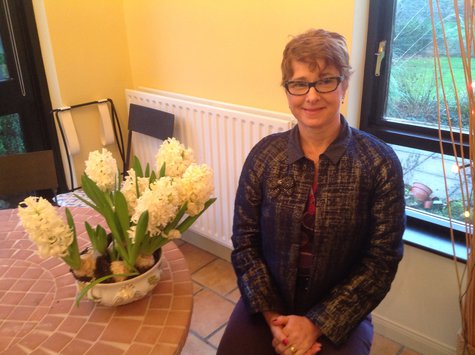 This is a Christmas/New Year jacket, rather than a jacket potato. I got this lovely fabric in New York before Christmas and just had to make something lovely with it. The fabric is brocade, with two good sides. The other side has much more silver, but a bit too much bling for me.
The jacket was simple to construct and came together very easily, with some hand stitching. I intended to add cuff and collar detail, as in the model Jacquard Jacket 08/2012 #126, but this fabric can't really withstand more detail, but I could revamp it later with more trim.
Great with jeans, this is definitely a must have for the wardrobe and I look forward to wearing it to work in 2015.