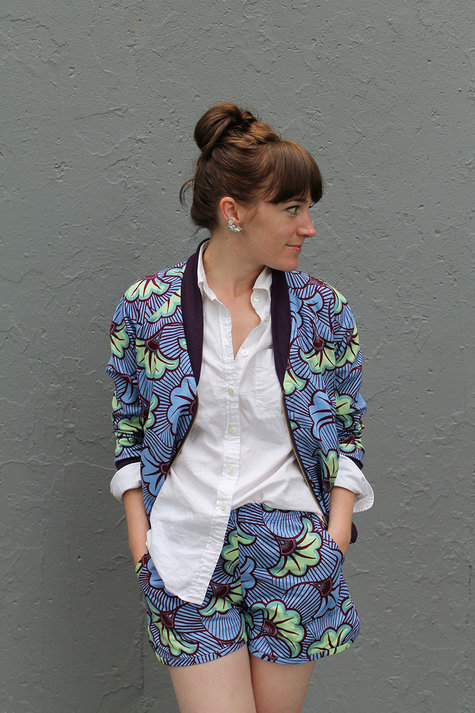 Recently Laney and I received an exciting surprise in our inbox, an email from Vlisco! EEEEEE!
Vlisco is a Dutch company that has been producing wax print fabrics since 1846 so you can imagine why we were so tickled. I've been a lover of this fabric genre since my first encounter at G Street Fabrics. With vibrant colors, bold prints, and graphic patterns how could I not fall in love?
My shorts are made from the Prefontaine Shorts pattern from Made with Moxie. I love this pattern because it is so comfortable to wear and at the same time totally of the moment.The bomber is the Rigel Bomber from Paper Cut Patterns. XS, no alterations, gotta love that! It took a little searching, but I was able to find both a metal zipper with purple zipper tape and purple ribbing which made my heart happy.
So two new pieces to add to my wardrobe. I probably won't get too much wear out of the shorts until spring, but the bomber pairs well with jeans and a tee or collared shirt. A little injection of joy for dreary fall days.
Blogged here.