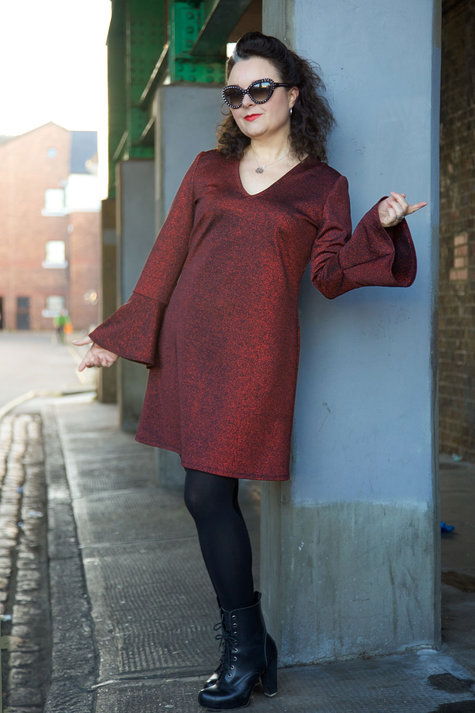 I loved this dress so much I made two already! This one I made for New Years Eve. The pattern is from Burda magazine Issue 12/2016 and I can totally recommend it for ease of sewing and wearing.
I made this one in a red glittery stretch fabric. It didn't need a zip but I basted the back seam just to check first as there isn't too much stretch on account of all the metallic fibres!
I've blogged it here if you'd like to hear more about it.