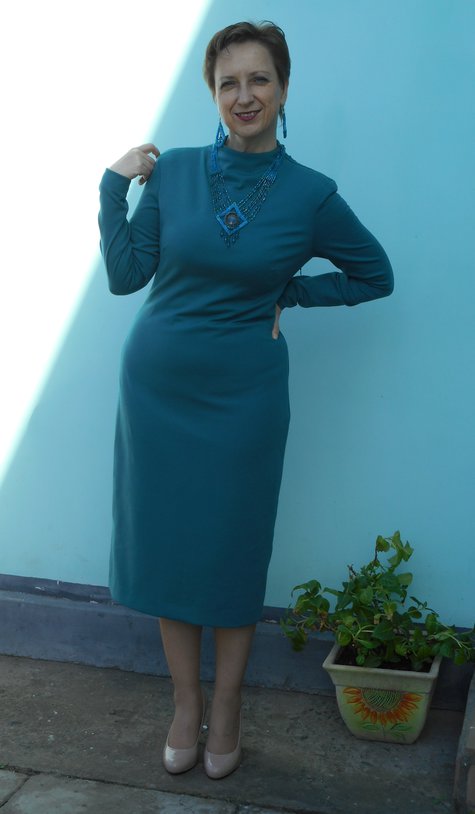 I always pay attention to fitting jersey dresses on different reasons. Mostly because of their silhouettes and not much needed fabrics :-) This one was not an exception and I chose this outfit as soon as saw it in the magazine. Its minimalistic style seemed to be ideal to match any bright fabric and let complete it with as much jewelry as I wanted :-)
And although I have some remarks as for its sewing here , I like what I've got. I feel very comfortable and well-dressed having it on:-)
All the jewelry was made by myself, too.