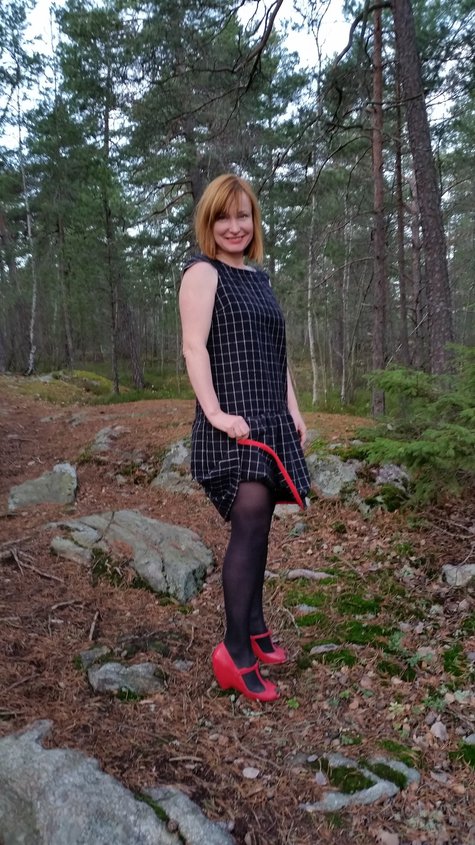 I became kind of obsessed with the Malvarosa dress but could not wait until spring to sew it up in a light fabric so I took a risk and tried doing the cap-sleeved version in a wool blend suiting fabric. I wasn't sure how it would look but the fabric wasn't expensive so I went for it.
After some drama with the lining that I added, (I had to cut a centre back seam to make the lining work,) I had a dress that is comfortable and I love. It's not a silhouette that I normally wear, but I think I'll be sewing up a couple more in the future. It's cute without making me look like mutton dressed as lamb and retro without being kitchy.
I found a whole box of vintage bias tape at a flea market in Stockholm and hemmed the dress using a red cotton bias tape facing. It was my first time using this finishing technique and I loved the way it turned out. Not only is my hem nice and neat, it reveals a slight flash of colour as the dress moves and the stiffness of the hem works well with the silhouette.
I want to buy all of the PaulineAlice patterns now. I love the aesthetic and the instructions were well written. Next up: Turia Dungaress!
More about this and other projects on my blog: http://madestockholm.wordpress.com