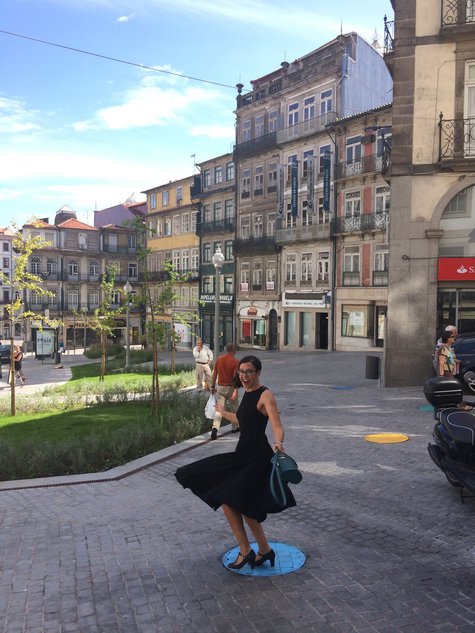 I simply adore this dress. It looks so simple at the front, and elegant at the back. I made it for a wedding in Portugal, and although is not very polite to wear black in a wedding… it was a blast!
I used a special fabric for Abaya (Middle east typical woman's gown), but no idea what kind of fabric it is.
The front of the bodice is a regular one, with 2 darts on each side, and the skirt is a full circle, 60cm of diameter. It took quite a good amount of fabric.