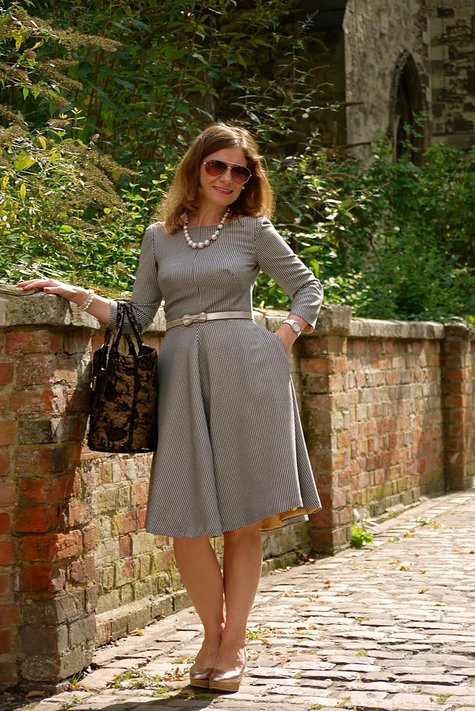 This is a Vogue pattern dress inspired by the retro, figure showing dresses.
I used an excellent quality houndstooth wool blend and lined with heavy satin in orange – gold.
The dress is fully lined, including the sleeves and hangs really heavy, which gives it a beautiful shape.
The bust is extremely interesting, featuring a clever use of darts. One of my favourite bodice shapes overall.
The dress will flatter any classic or hourglass figure.
More on www.dreamdressuk.com
Photographs taken in Aylesbury, Buckinghamshire
Work with golden Jones Bootmaker platform shoes.
Leather golden clutch: Laura Olaru
Lace covered basket: private boutique, Gran Canaria
Fresh water pearls bracelets – Aylesbury market find