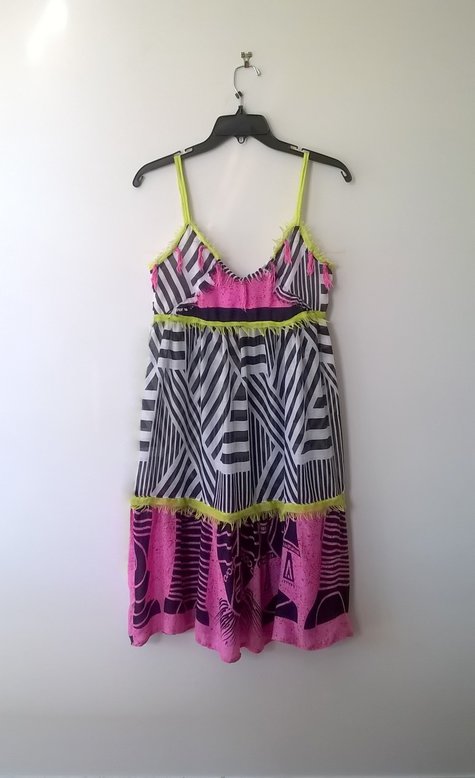 Boho Maxi Dress – Burdastyle 06/2010 #117
I got two medium sarongs from the op-shop for one buck each, both sarongs are made from similar gauze-like material, and I stitched them together to make a print-blocked dress. I lined the bodice with batiste-type fabric from my vintage stash. This dress took a bit of planning to arrange the prints and seam inserts, and its missing a third tier as I didn't have enough material or a third sarong to make it from. Some fussing was involved: I transferred most of the fringing from the sarong edges, inserting them into the seams, section-seams, and edges of the dress, rather than purchase a lace trim, fiddling around with straightening them up over the gathers. I also did a little hand stitching, transferring each tassel from the pink sarong, individually to the top bodice edge. The bodice was too tight as I've put weight on lately; I planned to just make it slip over but I was forced to insert a back zipper, which stops just at the bottom tier, it isn't an invisible one but it matches.
Location: Meola Reef. Have been eating a lot of chocolate lately that I can hardly squeeze into this dress hahahaha!