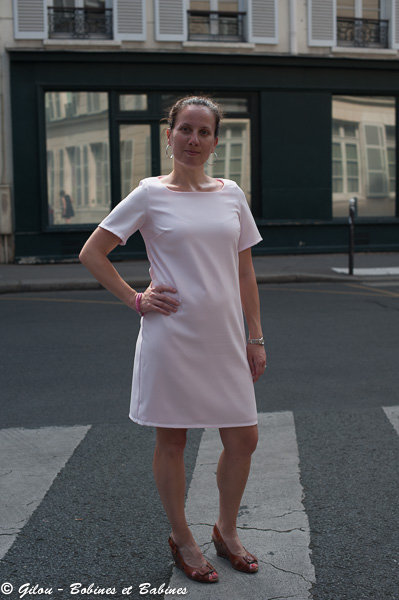 I come back here after some time, but with pretty good news! I'm expecting a baby!!
And it's a perfect occasion for me to sew some maternity pieces adapted to my new shape :)
I start with this little pink dress, from a Vanessa Pouzet's pattern, in a light nude crepe. A shift dress perfect for my 5 months belly !
More details and pictures on my blog