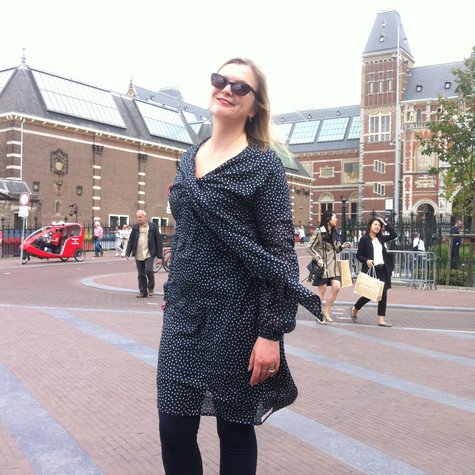 Inspired by one of the fellow BS members I make myself a birthday dress each year. This one (july 2014) was actually a try-out of the SB 08/2013 # 120 pattern to see if it would flatter me. After some alterations I think it does. Because of the sheerness of the fabric I doubled the top front peaces (including the bow tie parts). That only works with ultra light fabric like this one otherwise the bow drags the back part to the front resulting in a shapeless dress. I tried it in a viscose jersey first where that was an issue you see.
To enhance my back shape, I added four darts and had the skirt flare a little bit.
from a leftover scrap I made a little scarf for my loved one Alexander.