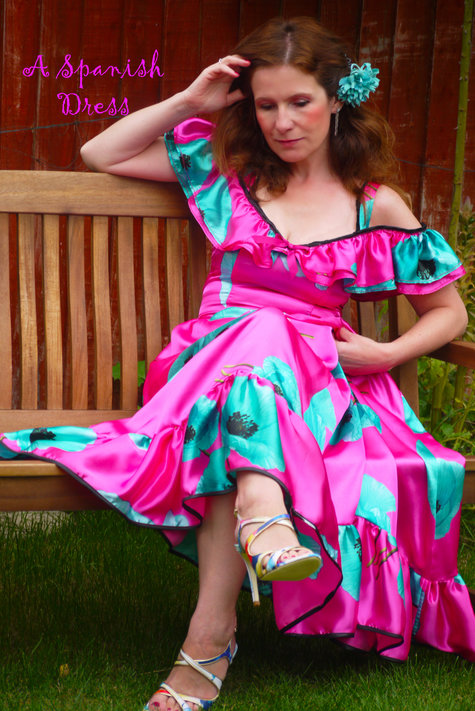 A simple attempt to brighten up what turned out to be the gloomiest day of the British summer.
A challenging, yet quite rewarding Burda vintage pattern.
I made this dress to wear on a Cruise, in Barcelona. My work commitments prevented me from finishing it on time. But it is never too late!
Many, many hours later, there it is. the Spanish dress. Bold, full of ruffles and ribbons.
There we are, photographed in my garden by my little boy. Yesterday before the big washout!