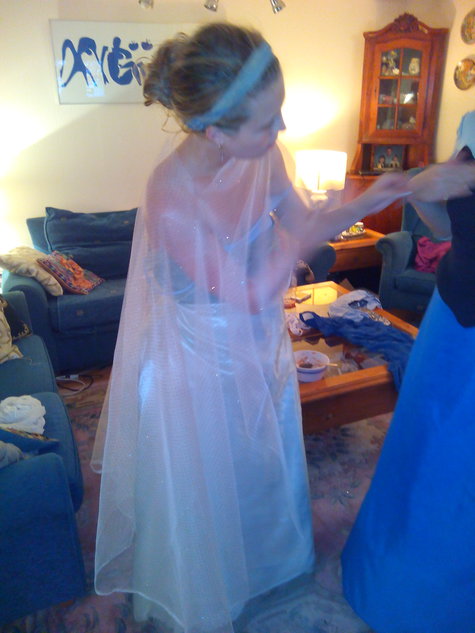 My daughter Yolanda (Elsa) wanted to give a surprise to her goddaughter by getting dress as her favourite Disney film. She team with my other daughter Gabriela (Anna) and I made really quick outfits, using the base of my wedding underskirt and another similar one.
I had loads of fun as I haven't made something like this for ages. Got great fabrics from my trusted Barry's fabrics in Birmingham. I am really pleased with the overall effect. With more time this would have been a more polish outcome.
The girls looked amazing when they got into character with all the make-up and hair done!