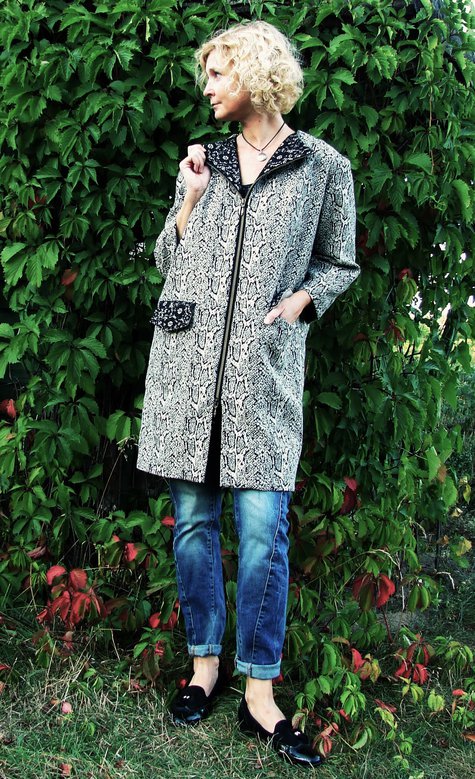 Last summer promoted me to make one more summer coat…
I had 1.50m X 1.50m of cotton/viscose fabric by Gianfranco Ferre. I added a little bit of resembling jaquard in beige-black for lapels and beige cotton for pockets.
Silk lining inside. All seams are trimmed by bias tape.
I slightly straightened side seams (originally they are O-shape) and added about 3cm to lenght.