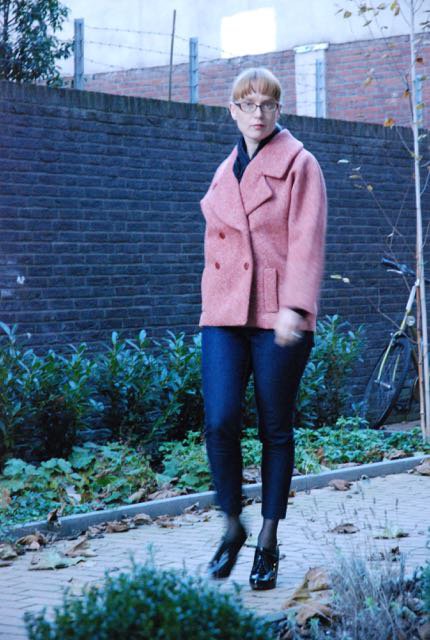 Years ago, I made myself a winter coat (own design and pattern) which I loved (in fact, I'm posted it on Burdastyle as well. It should still be somewhere in the far reaches of my studio but it's easier to have a look at that one on my blog if you follow the link at the end of this text).
I wore it loads but of course, it got pretty worn-out in the end. So now, I've re-made it. I used the only fabric in my stash which I thought would work for it, an orange and off-white wool knit-without-stretch and made some small changes to solve issues which had shown themselves in the old coat.
I'm very happy with the new version and I hope I will enjoy it as much as the old one.
You can read all about it on my blog
Including more pictures, some construction stuff and the old coat.