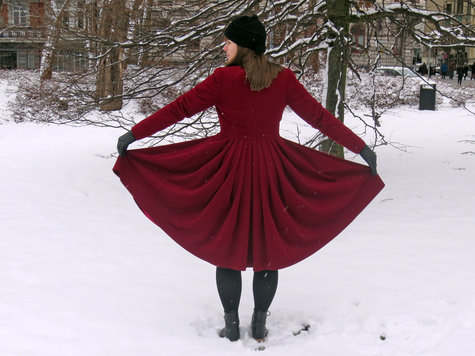 I just really wanted a winter coat, with a simple bodice and very wide skirt in a nice jewel wool. In case you haven't notices, this can't be found on the high street. So I made it.
I bought this high quality wool (from the same brand Lilli Ann made suits!) in Paris. The lining is an amazing acetate satin, and the buttons restored from an old (high street!) coat. The bodice is interlined with lambs wool, and the stitches from the buttons are covered by vintage soutache.
As with my New Look Suit, it took a while to make, mostly because I was so bored with it. But after a year in my closet I took it out, redid all the pleating about fourteen times and than hand sewn the thing together. As usual, you can get the whole story and see all the pictures on my blog.