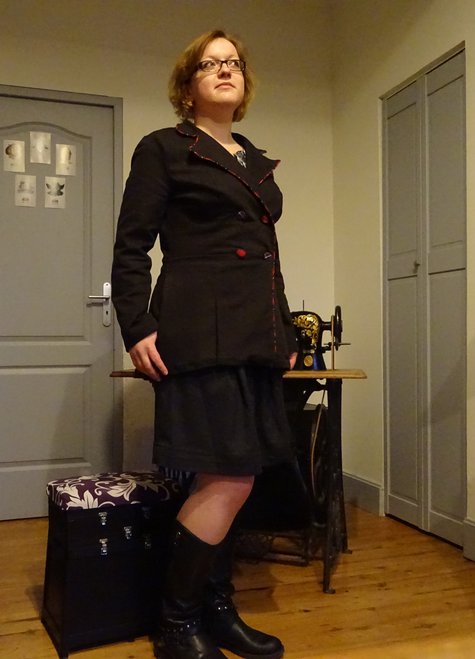 The weather has been kind, but I needed a winter coat for the cold nights ! ;)
So I used the Peplum Jacket pattern, altering it quite a bit : I didn't keep all the pleats, lengthened the front pleats, and added pockets.
The fabric is a black denim. I had found the tartan piping a long while ago and was waiting for a nice project to use it, so I went back to the store to find some little remnant of the same fabric for the back of the collar, the inside of the pockets and the cover of the buttons. The lining is a soft and warm light wool, and the fun about it is that I totally forgot to match the lines when positionning and cutting the fabric, and in the end they almost totally match…. ! Lucky me ! :D
And I looove my little skulls label… !