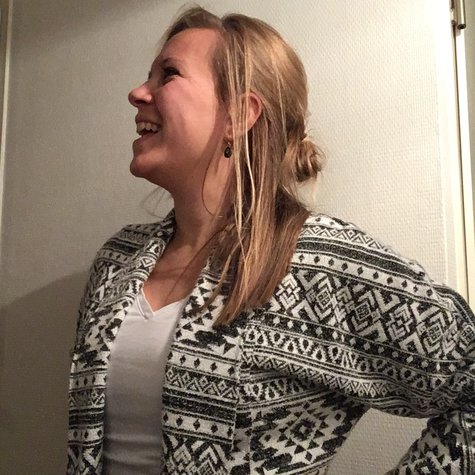 When I saw this warm, fluffy fabric at the market I instantly knew it had to become a big home-cardigan. I bought all of the almost 2.5m left, and there was a lady telling me that it was way to much for a cardigan, 1.5m should be enough for a long cardigan she said. Good think I didn't listen and bought it anyways – it was just enough for this one! I even had to be creative haha. I like my 'home-cardigans' big and oversized, and down to halfway my thighs.
Pattern is from Knipmode (november 2015, number 23), originally a coat pattern. I think I did a pretty good job on the pattern matching at the pockets, especially given that I really had only just enough fabric.
It's definitely my favourite item at the moment.