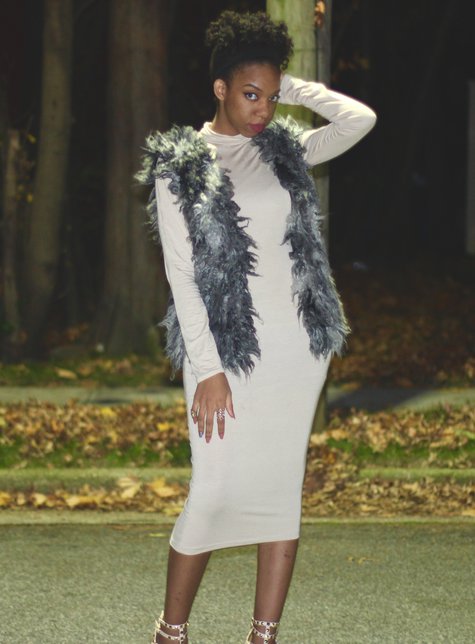 I sewed both pieces I am wearing here. The midi dress was made with a nude cotton jersey knit as for the vest was originally a light grey and white faux fur, that i dyed into a dark grey and light frey faux fur.
This was my first time dealing with dye and creating my own faux fur vest!
it was so fun and easy and great rush cause i dont like to experiment but I definitely will be getting into experimenting with fabrics more often. I also have a tutorial in how to create you own.
Click here for the video tutorial
Click here to read more from my blog post