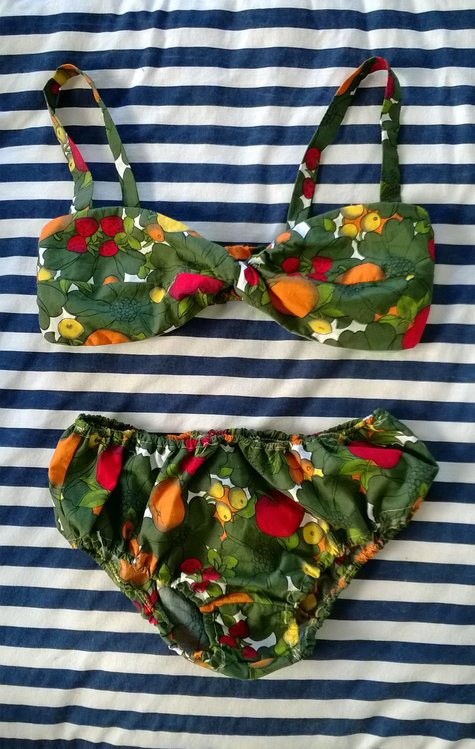 Bandeau Top, Sarong, & Mini Skirt – BurdaStyle 05/2014 #125
Retro Bikini – BurdaStyle 05/2013 #132
I'm hoping this will be my final bikini/two piece swimsuit, once and for all lol! I've tried making a range of different styles of bikini's so I was able to understand the sewing instructions for this one. I had this remnant of woven cotton fabric with a fruity pattern on it, and I had just enough of it to make this bikini set. Maybe fabric with some elastane may have made the twist turn a bit smoother, but the lovely twist effect is still there which I like very much about this pattern. I also made the retro bikini bottoms again to match, without the decorative elastic lace this time.