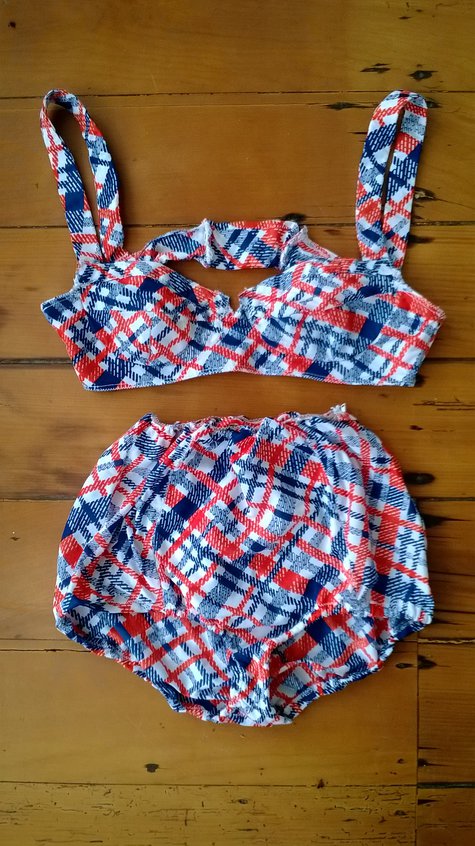 Bustier top – BurdaStyle 5/2011 #127
Satin panties – BurdaStyle 01/2012 #128
This project was out of my skill range, but what the heck lol. I arrived at my destination in my own way, as I couldn't entirely understand all of the instructions for the bustier, with me being a novice. I dove into my vintage remnant stash but I didn't try to match up the plaid pattern. I found it humanly impossible trying to get the two bust points to look symmetrical… I probably sewed it all wrong lol. I had to sew folded strips over the top of the bust edges to hide some messy top stitching. I added a thick elastic band for the back as I didn't have any white hook and eye tape, so you simply slip it over. The inside looks a bit rough, so I won't be showing any pics of that part, lol! It took me under 2 weeks to sew this set, breaking the tasks up into daily chunks. It may be used as lingerie, bed wear, or swimmers. I love how the high waist panties pattern offers tummy control lol, so I had to make them again. The top has some wayward lumpiness, but as long as this set isn't too shoddy, lol?