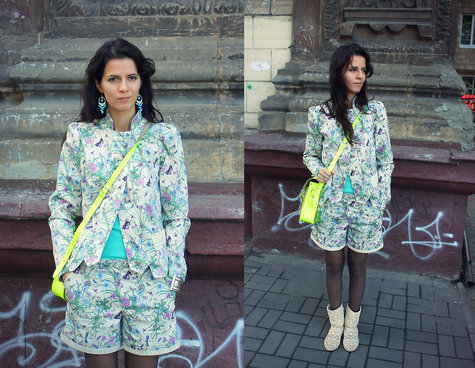 Both the items are based on patterns from 2011 and 2010 Burda Style magazines (I will have to find the magazines and update this info). The changes I made included adding lace ribbons on the hems of the shorts and on the pockets of the jacket. Also, I made 7 buttons on the jacket instead of original 4. The buttons I used are actually grandmother's, so I consider them vintage.
This look features a Neon Yellow Fluoro Cambridge Satchel, which you can buy here: www.cambridgesatchel.co.uk.
Also lace boots from Poland.
You can find this look on LookBook.Nu: http://lookbook.nu/look/3917202-On-The-Other-Side-Of-A-Street-I-Knew