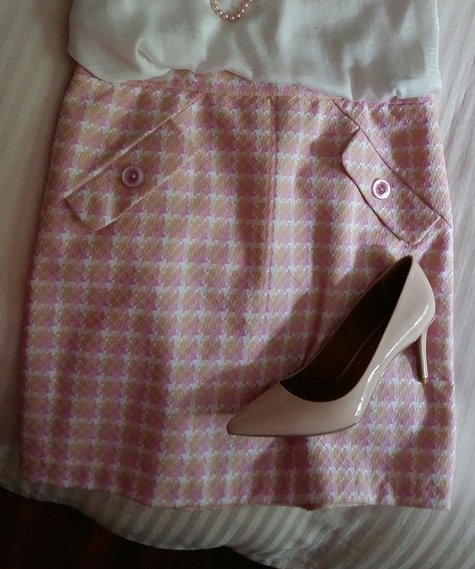 Women's mini flap skirt with lining in sizes 34-42.
I followed Burda's recommended size. Skirt was 2 sizes too big. Made adjustments to reduce one size but once the zipper was in it was still too big but I had no intention to redo it. So my skirt remains a bit too big. But it won't show that much once on me. I knew to figure out the finished garment and compare it to favourite RTW pieces. Not everyone likes the same fit and in general I will sew one or even 2 sizes smaller than recommended. I don't know why I did not measure/compare this one before I cut it. I was probably blinded by the fabric.
Take note that I think the exposed zipper instructions don't make sense even after I finished this project. I had to look up additional help online and found a great tutorial http://blog.megannielsen.com/2015/06/tutorial-how-to-insert-an-exposed-zipper/
I did not alter the pattern. I was counting on being a petite (5'3'') to make up for the short length. Hum, did not work as expected, and I ended up with a slim one inch hem.